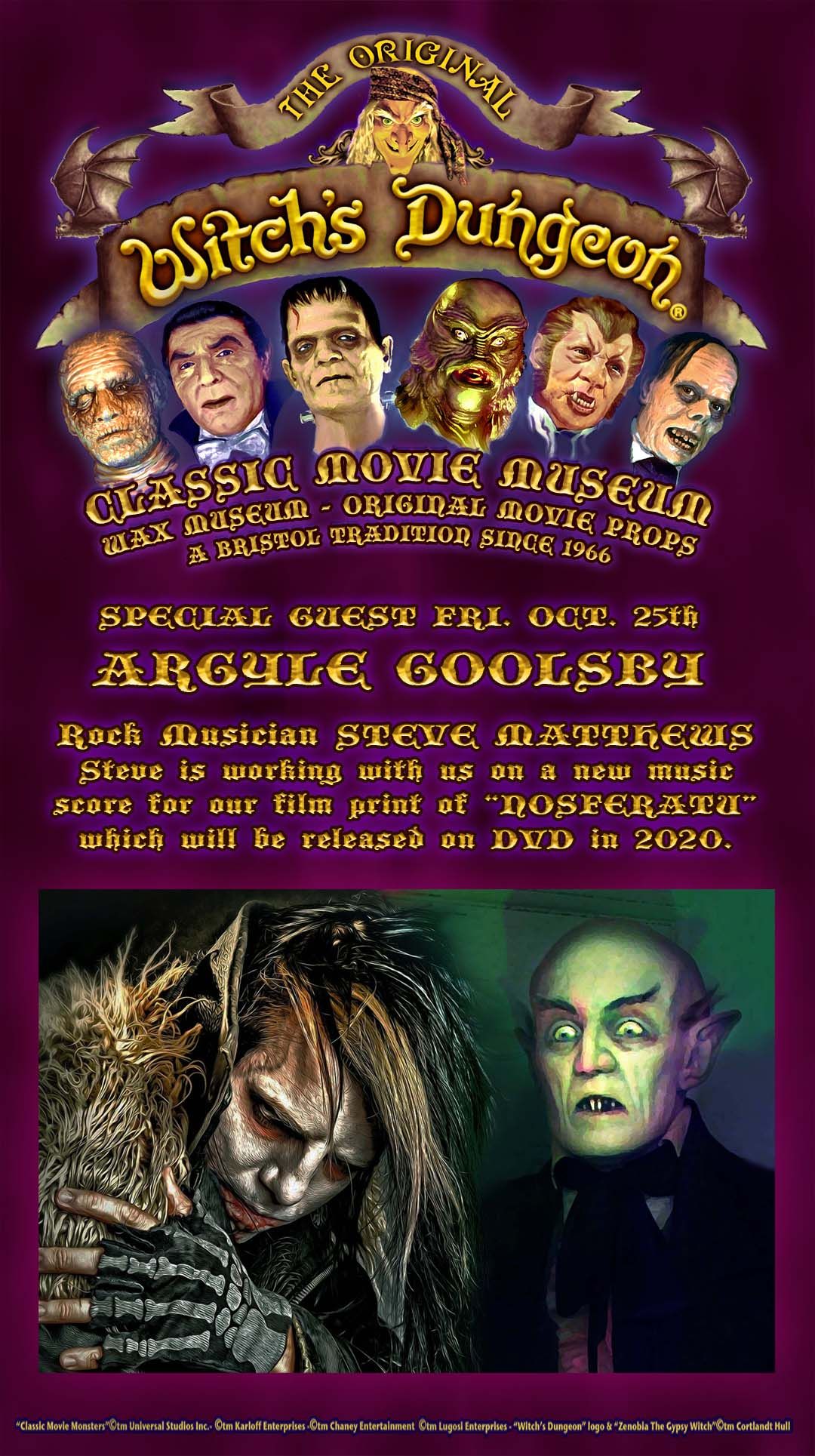 Argyle Goolsby will be a making a special guest appearance at THE WITCH'S DUNGEON in Bristol, CT. on Fri. Oct. 25th.
The historic Witch's Dungeon opened in Bristol, Connecticut in 1966 as a tribute to the actors & effects artists who have given us a legacy of classic fantasy films. The Witch's Dungeon features highly accurate life size figures based on the classic films of Lon Chaney, Boris Karloff, Bela Lugosi, Vincent Price and others from the golden age of horror & sci-fi cinema- all created and assembled by Cortlandt Hull, nephew of Henry Hull- (aka- Universal's Werewolf of London). The museum is considered the longest running exhibit of its kind in the country. 
Housed therein is everything from the original golden idol in the opening scene of Raiders of the Lost Ark, to the original spinning prop head of Linda Blair from the Exorcist, to Prototype Creature from the Black Lagoon costume pulls. The list goes on! 
So stop by and say hello, and grab a photo with Goolsby... and perhaps the lifesize Count Orlok lurking about the halls. 
For more info visit- www.preservehollywood.org