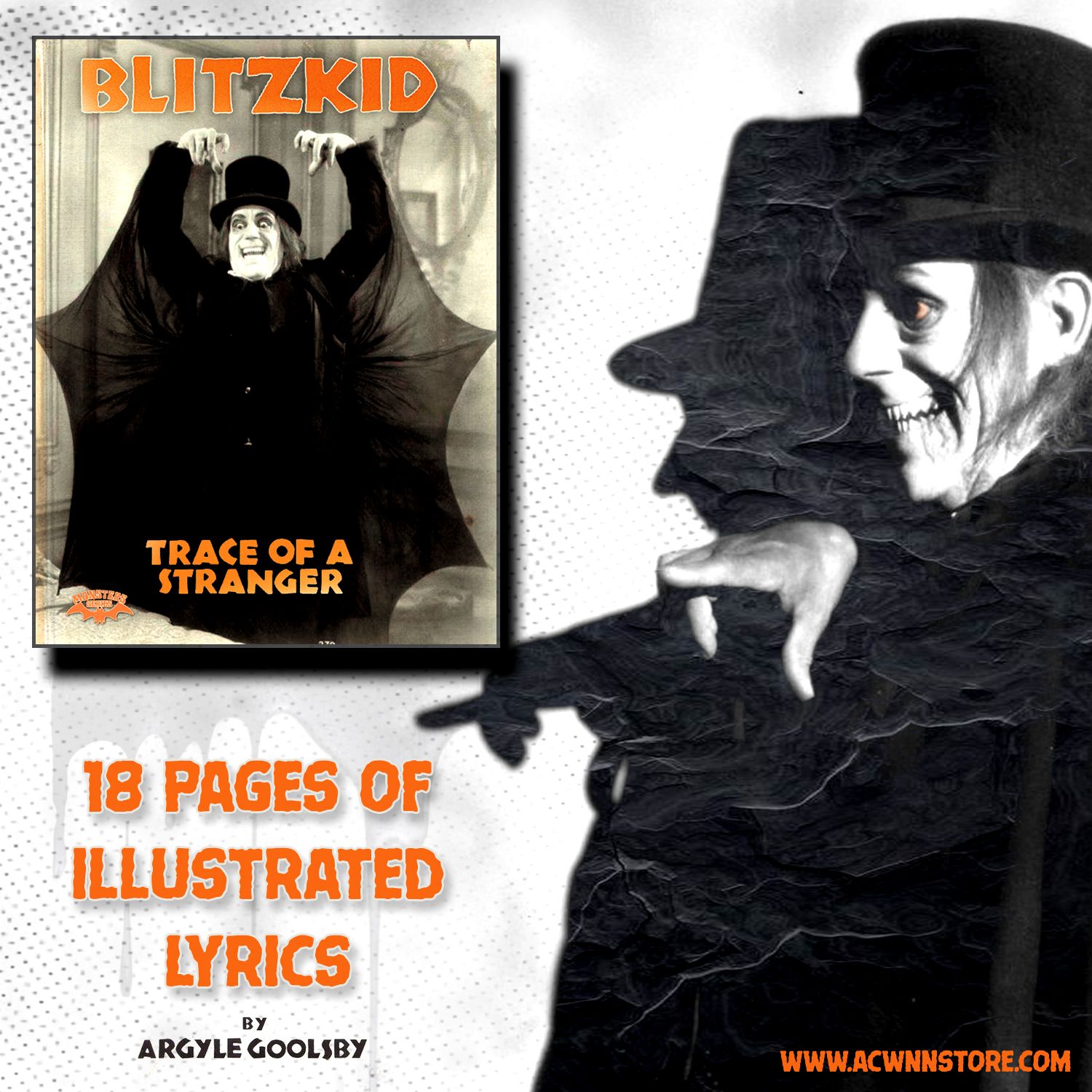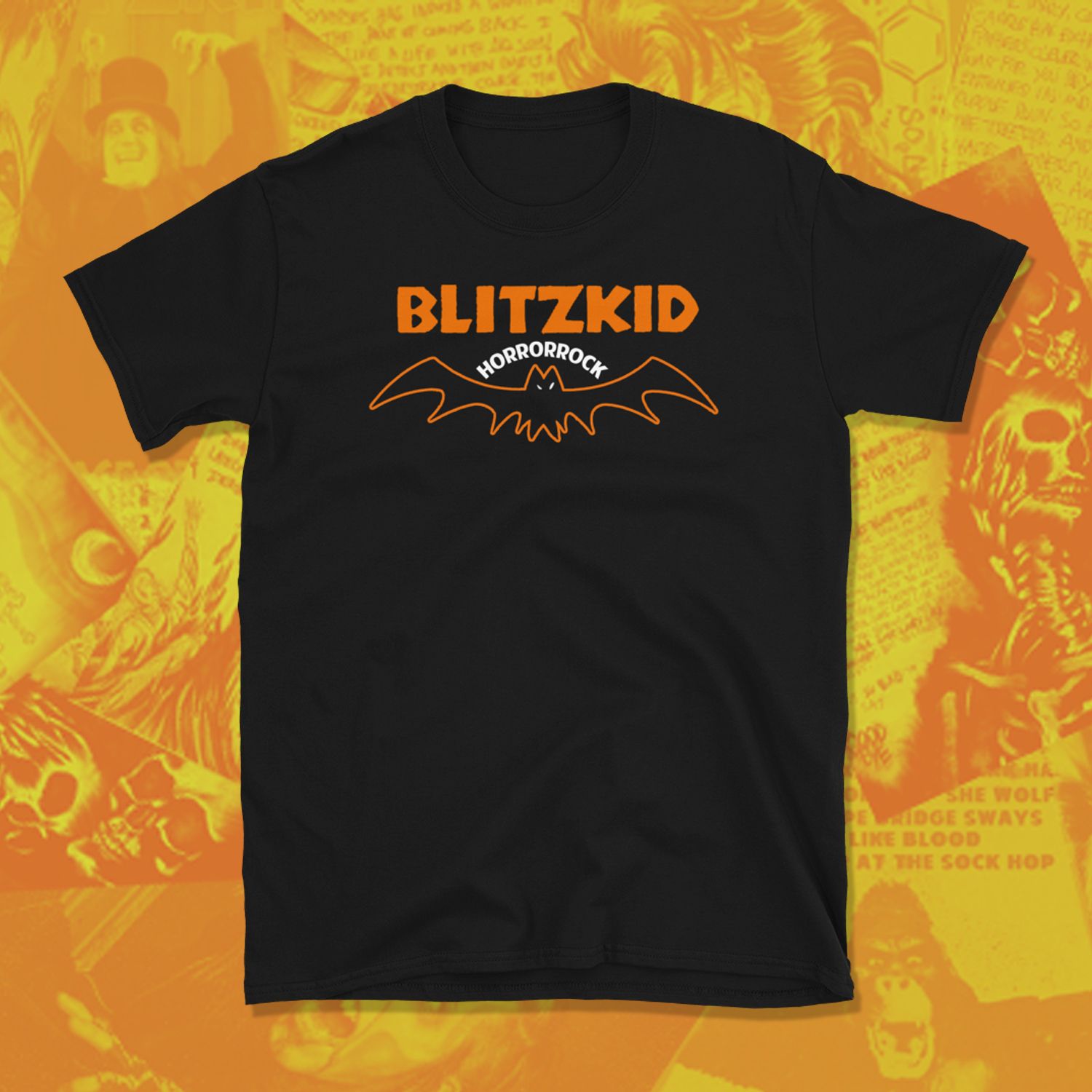 The next installment of the BLITZKID illustrated lyric book series ascends the murky depths and into the shadows of www.acwnnstore.com 
In keeping with the series' classic CRESTWOOD HOUSE MONSTER BOOKS theme, this newest addition presents 18 pages of handwritten/hand-drawn illustrations-covering each track off of Blitzkid's 2003 album- TRACE OF A STRANGER! 
Each 8.5" x 11" book features full-color glossy pages and is bound in a satin-finished saddle-stitch cover. 
In conjunction, we are also releasing a new shirt/sticker design directly inspired by the Crestwood Monster Series itself. 
BOOKS! Check em' out! 
LLTH, 
Blitzkid